LOVE FREE OR DIE is about a man whose two defining passions are in direct conflict: his love for God and for his partner Mark. Gene Robinson is the first openly gay person to become a bishop in the historic traditions of Christendom. His consecration in 2003, to which he wore a bullet-proof vest, caused an international stir.
The film follows Robinson from small-town churches in the New Hampshire North Country to Washington's Lincoln Memorial to London's Lambeth Palace, as he calls for all to stand for equality – inspiring bishops, priests and ordinary folk to come out from the shadows and change history.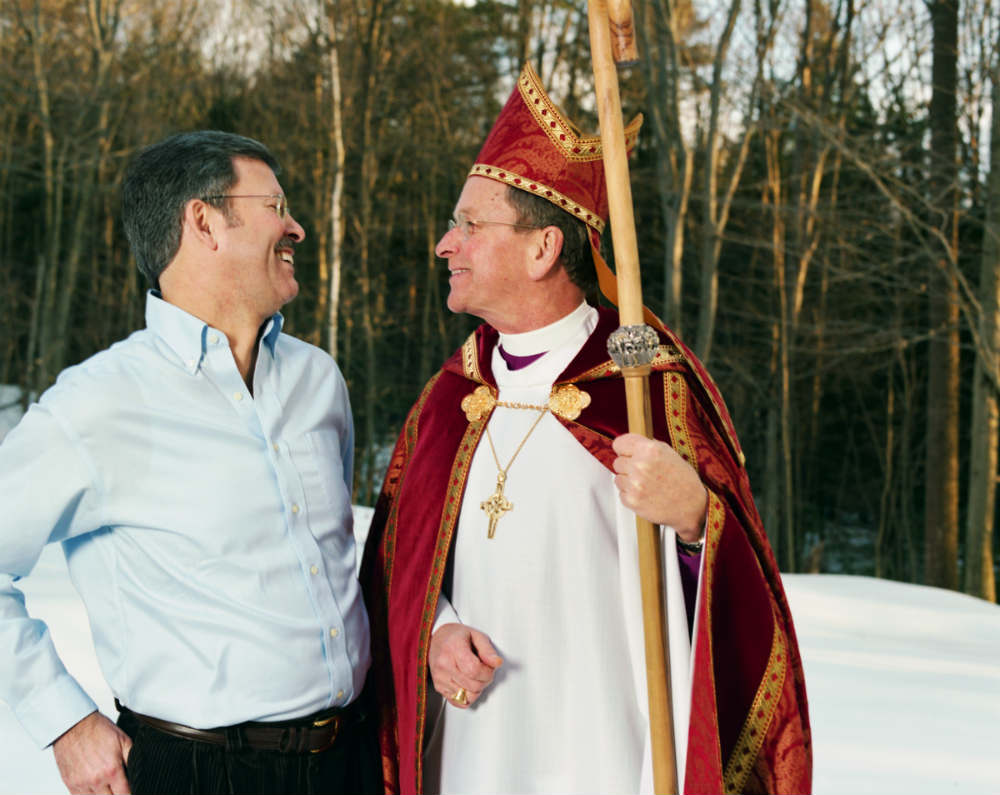 View selected scenes here:
Click here for educational resources:
LOVE FREE OR DIE premiered at the Sundance Film Festival and aired nationally on PBS' Independent Lens.
"Suspenseful...inspiring...heartbreaking." - The Salt Lake Tribune
Awards:
2012 Sundance Film Festival – U.S. Documentary Special Jury Prize for An Agent of Change
2012 Riverrun International Film Festival – Human Rights Award
2012 Philadelphia QFest – Best Documentary Award
2012 Connecticut Gay & Lesbian Film Festival – Audience Award for Best Documentary
2012 Wilbur Award for Best Feature Documentary
2012 Palm Beach International Film Festival Audience Award
2012 NewFest LGBT Film Festival Audience Award